Cranberry Township
Cranberry Township Real Estate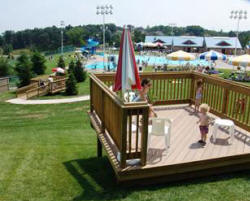 Cranberry Township WaterPark, PA 16066 Located in the southwestern corner of Butler County, Pennsylvania, 20 miles from the City of Pittsburgh, Cranberry Township offers residents a country living feel with all the amenities… Parks, Recreation, Shopping and Restaurants. Cranberry Township drew its name from the cranberries that were found growing wild in the area and celebrate it with an annual Cranberry Festival.
Historic Cranberry Township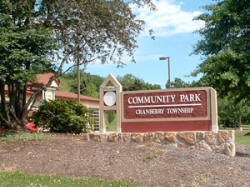 Cranberry Township Community Park, Cranberry Township, PA 16066 The land that now makes up Cranberry Township was originally home to Native Americans who hunted and fished in the beautiful area around Brush Creek. Locals still enjoy finding artifacts like arrowheads and tools that stretch back to this time in the county's history. Located at the junction of old Perry Highway and old Mars-Criders road, the Cranberry Township was originally known as Criders Corners. The township itself is located about 30 minutes from Pittsburgh and was home to both Native American camps and the farmers who came to settle the area. It was officially founded in 1804, and Criders Corners became the business district for many years.
Family Life in Cranberry Township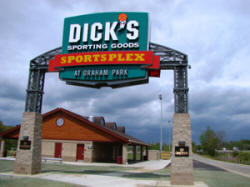 Dick's Sporting Goods Sportsplex at Graham Park, Cranberry Township, PA 16066 Those looking for real estate in Cranberry Township are impressed by the family-centered activities that the area has to offer. The Seneca Valley School District serves the area, and it includes four elementary schools, three middle schools, an intermediate high school, and a senior high school. Part of the Seneca Valley School District. There are also a number of state-accredited preschools and daycare centers available in Cranberry Township. The Cranberry Public Library even has its own children's wing.
The value of Cranberry Township real estate is improved by the comprehensive parks and recreation department. Cranberry Township Community Boundary Park features a Waterpark, AE Ride Skate Park, 2 Picnic Shelters with grills and picnic areas, Nature Trail & Championship Disc Golf Course, American Legion Baseball Field, 3 Soccer Fields, Veteran's Memorial, Crocodile Cove Playground and the Dicks Sporting Goods Sports Plex at Graham Park offers deck hockey and multiple ball field facilities. This is all enhanced by civic activities, including the annual Cranberry Festival. Cranberry Township is also home to The UPMC Lemieux Sports Complex, the primary practice and training facility for the Pittsburgh Penguins, as well as a comprehensive outpatient facility for UPMC Sports Medicine. This first-of-its-kind facility in the Pittsburgh region is a true partnership between two world-class organizations, and features 185,000 square feet of total space dedicated to treating, training and inspiring athletes at every level
Housing and Other Cranberry Township Real Estate Information
The real estate of Cranberry Township is enhanced by the Department of Community Development. This local department strives to facilitate continued sustainability for property owners in the area. This is done through community involvement, land-use regulations, and programs that improve the environment, as well as the quality of life for those who have purchased Cranberry Township real estate.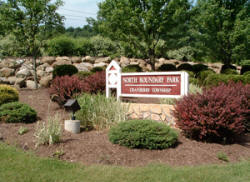 While Cranberry Township has a very rich history, they continue to look toward the future. New business is being drawn to the area, and the real estate of Cranberry Township remains a valuable investment. The township's size allows for a comfortable "home town" feeling, while its proximity to Pittsburgh allows for all the benefits of big-city life. Cranberry Township truly offers the best of both worlds.